Crisp and clear—​but only for you
Interception protection for low bandwidth radio communication.
See how it works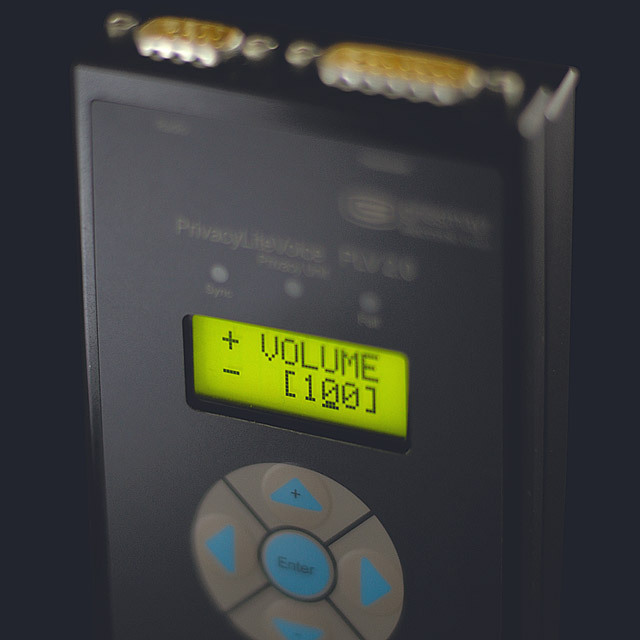 PrivacyLiteVoice PLV2.0
Provides a high degree of immunity against eavesdropping for narrow band analog radio voice communication. The quality of the decrypted speech bears no difference to the original. By means of an easy-to-use configuration program the PLV2.0 can be adjusted to all popular radio sets and radio situations.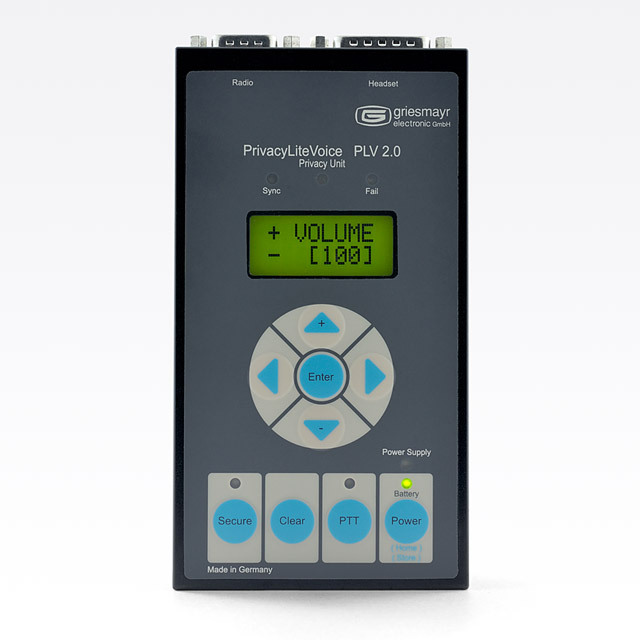 Application
Suitable for VHF/UHF radio communication for land and maritime operations
Developed for both stationary and mobile use
Supports new or existing AM/FM radio equipment
Features
Operation characteristics
Easy handling
Switches the local and remote radio site to Secure mode at the touch of just one key
Audible indicator for Clear mode
1000 keys selectable from your own individual key pool
Generates up to four predefinable configurations
Technical characteristics
Modern design
Powerful, safe and reliable communication
Three dimensional scrambling
Easy interfacing with a wide variety of radios
Connection to radio via handheld/headset port or via 600-Ohm AF line interface
Automatic resynchronization after radio silence
Quick and simple cloning of user-specific configuration settings into multiple PLV2.0 units
Automatic dimming of LCD backlight and LED, depending on ambient lighting conditions
Extensive Built In Test (BITE)
Wide supply voltage range (9..30VDC)
Supplied with mating connectors
Options
Configuration kit, consisting of a "PLV Setup Cable 1E" and a "PLV2.0 Configuration" program for setting and cloning
Customer-specific cable sets
PLV2.0 battery pack (8 x AA) attachable with screws at the rear if no external DC power source is available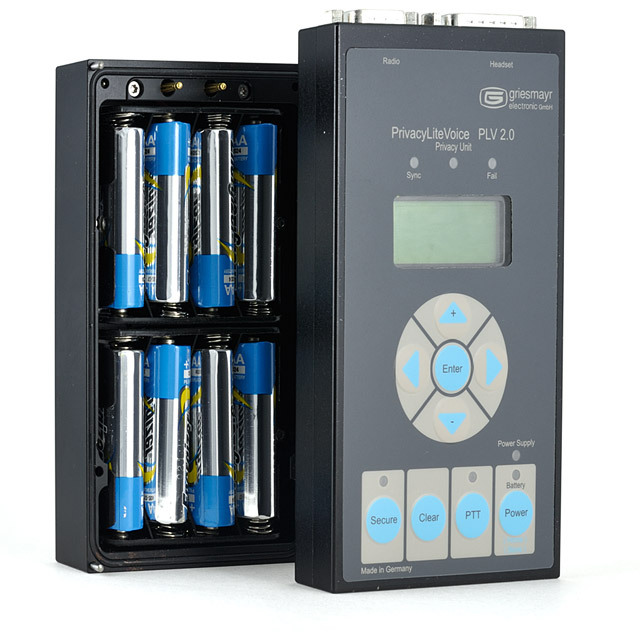 Operation
The PrivacyLiteVoice is applicable in a balanced line system with an impedance of 600 Ohm as well as in a standard operation between radio and headset.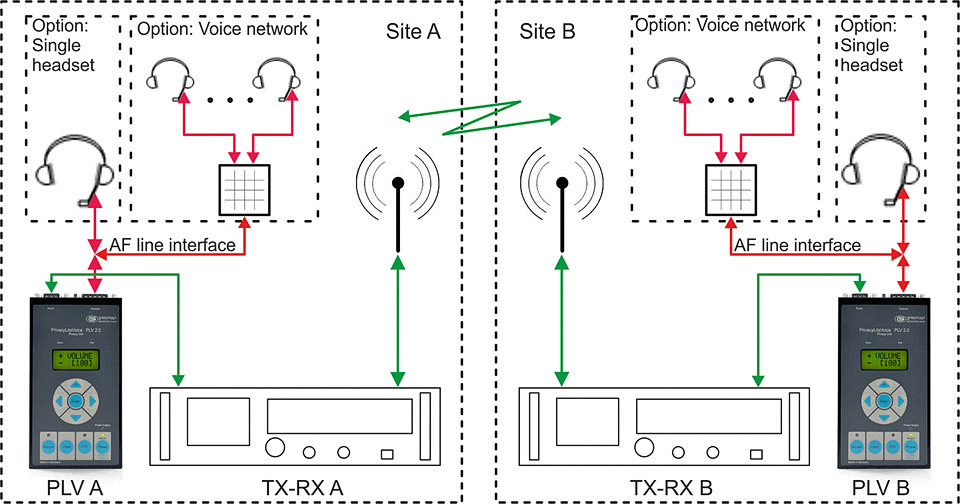 Specifications
Weight

275 g

Weight including battery pack

660 g
Dimensions

146 x 78 x 16 mm (L x W x H)

Dimensions including battery pack

146 x 78 x 34 mm (L x W x H)
Downloads
Download technical manuals and detailed product information.
Please contact us if you require more information or have questions about the PrivacyLiteVoice.